Lightyear LIVE! Houston, TX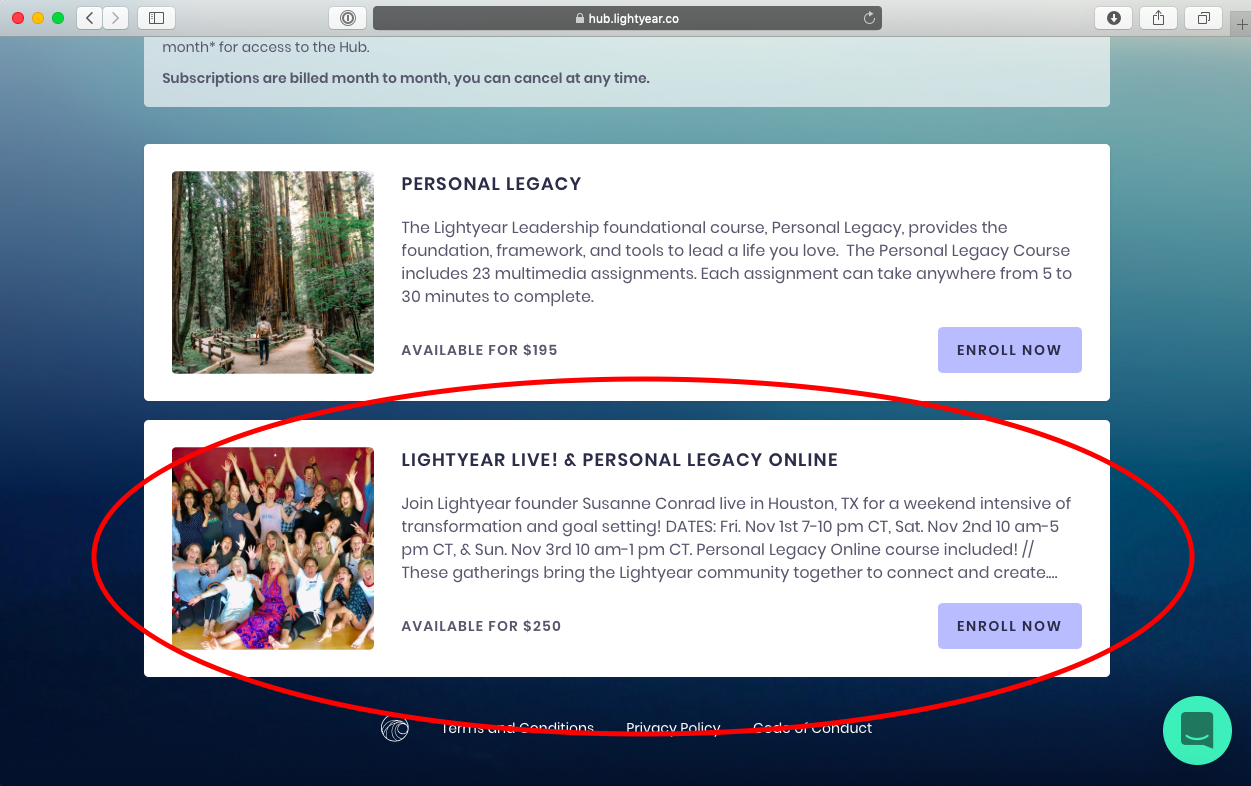 2. Choose the Lightyear LIVE! & Personal Legacy online class
This will properly sign you up for the Houston Live class and automatically enroll you in Personal Legacy on Lightyear.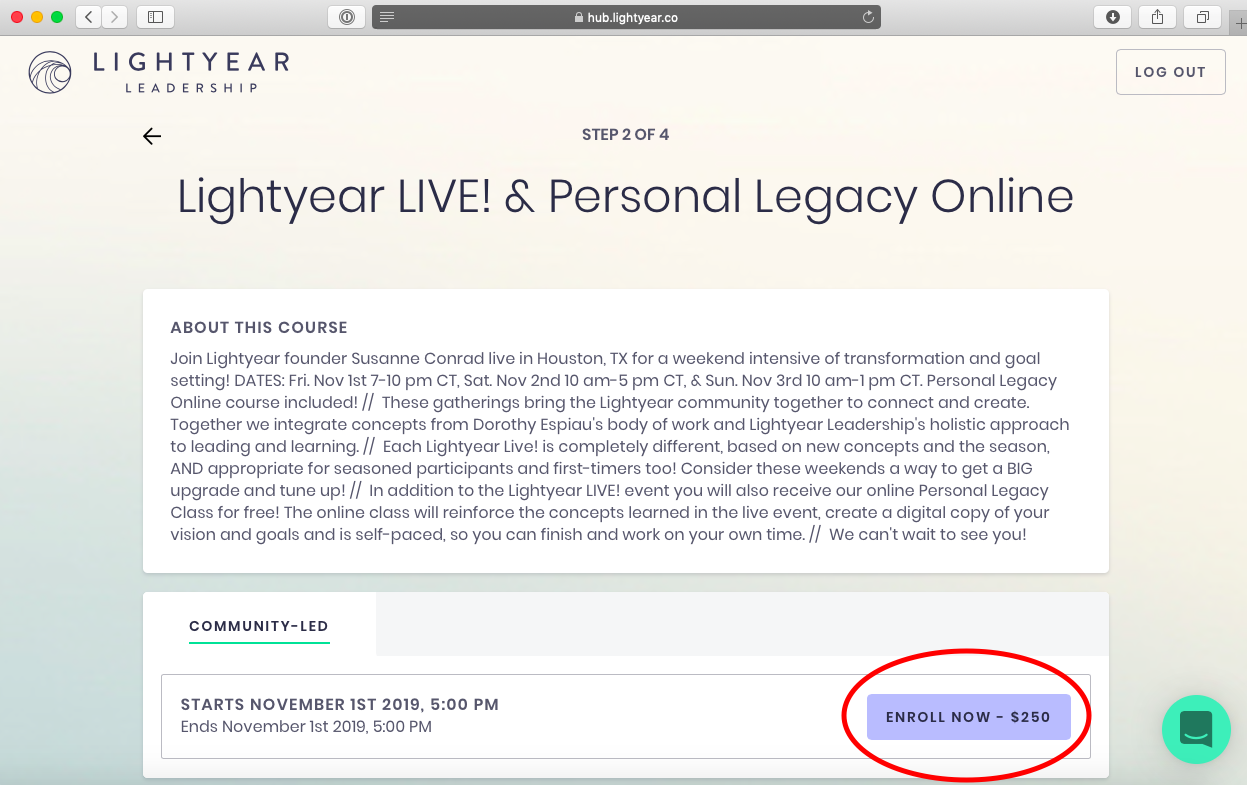 You will then be asked to enter your payment information and to Add profile information for you online account.
If you are already on Lightyear…
You will follow these steps:
Log-in to your Lightyear account at hub.lightyear.co/login

Navigate to Courses

Scroll down to "Discover Courses"

Click on "Personal Legacy"

Click "Enroll Now!" for Lightyear LIVE! & Personal Legacy Online
We are looking forward to meeting you!